---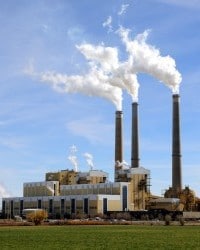 Wear Products for Power Generation Industry
The power generation industry is tasked with the incredible responsibility of supplying the world with enough power to satisfy a growing need. According to the US Energy Information Administration, the amount of energy consumed in 2040 worldwide is estimated to increase 48% over 2012 records. With such a large projected increase, the power generation industry has unique challenges to meet the rising demand for energy.
Renewable Sources
With so many options for power production, newer sources of power such as biomass, geothermal and hydropower must continue to increase in cost efficiency to compete with established sources like coal. This includes keeping costs low to balance growth investment. AJ Weller, with their cutting edge materials, can help to support infrastructure that will be effective and efficient as these industries continue to grow.
Maintenance Challenges
Coal and natural gas made up 67% of total power production in 2015. While fossil fuels are still leaders in energy production, these established industries are facing the challenges of maintaining complex power plant equipment. The International Generator Technical Community lists three main challenges facing the maintenance of existing power plants:
As older, more experienced engineers are retiring, there aren't enough mid-level engineers to replace them. Entry-level engineers are digitally knowledgeable but lack the hands on experience to troubleshoot issues of aging machines.
Economic changes have reduced resources that can be allotted to training and maintenance as well as research for maintaining existing machines.
A lack of information to help keep generators running efficiently, especially for small, rural power producers.
AJ Weller takes pride in partnering with companies to ensure the longevity of your power plant equipment. Our team will walk with you through each step of the process to determine how our wear technology products can help.
Wear Products for Power Generation Industry
It's more important than ever for this complex industry to have a partner in developing and maintaining new and existing equipment. AJ Weller is positioned at the leading edge of both power generation wear technologies and materials science in order to most effectively serve our customers. Coal fire, hydroelectric, co-generation, and biomass power are among a few of the segments and technologies that we represent.
Would you like to know more about AJ Weller's wear solution capabilities in the power generation industry? Contact us at 318-925-1010 or email us today.