The A.J. Weller Corporation is a full-service wear technology company. Weller creates and supplies an exclusive line of premium, state-of-the-art wear materials, Composite Technology products, and custom equipment fabrications to extend the operational service life of heavy industrial processing facilities.
We do this by supplying our customers with the most appropriate materials and designs from our line of premium wear materials and Composite Technology products. Our materials and design upgrades create long-term value to our customers, business partners, employees, and shareholders.
Our customers realize this value through less plant/equipment downtime, extension of material/part life and hazard avoidance, which as an end-result leads to less aggregate cost of operations and increased margins per units produced.
For over thirty years our customers in the cement, pulp & paper, power generation, steel, mining, manufacturing, petrochemical, and other heavy processing industries have enjoyed the professional services of a closely integrated organization dedicated to innovation and superior customer service.
We serve our customers worldwide through an international sales team of experienced wear specialists with specific industry and application experience.
We look forward to serving you!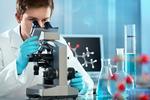 Composite Technology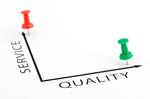 Quality & Service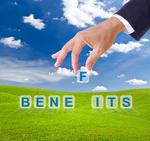 Benefits




Wear Plate Products & Solutions
Composite Technology
Weller's Composite Technology means reduced downtime, prolonged service life, lower operational costs, and higher margins per units produced. This technology merges a diversity of materials into specific applications resulting in costly materials used in only critical areas. The net result is a superior product with a cost effective service life. Depressurized alloy steels, ceramics, polymers, cladding, overlays, embodiments and fusions can be incorporated into a singular component. Products for the pulp and paper industry, power generation, cement, mining, steel, petrochemical, and other heavy processing and manufacturing are just a few of the industries currently benefiting from Weller Composite Technology. Innovative engineering and forward-thinking technology have helped Weller become the world leader in Composite Technology for heavy industrial applications.
Quality Performance
Performance is the truest test of our products and applications. Weller uses only the highest-grade materials in order to enhance the performance of equipment served. Specifications for Weller wear resistant materials exceed the most rigid industry standards. Our advanced techniques in welding, heat treatment, mechanical fastening, and vacuum bonding are the industry benchmark for best practices and are a result of years of on-the-job experience in a varying range of industries and environments. Compositing can vastly improve a component's resistance to wear, sticking, corrosion, impact, high temperatures, and more. Ongoing advances in Composite Technology have lead to new material creation along with the ability to exceed the limits of traditional materials.
Benefits
Weller's Composite Technology coupled with new product development has had a wide range of industrial benefits. Weller's Desulfurized Plate, yielding higher impact and hardness properties, can replace traditional wear plates thereby reducing overall weight and extending wear life. Weller HDP-1900TM combined with WellerCERAMCLAD® can minimize wear flow problems. Modification of the chemical analysis coupled with varying surface preparations has extensively increased the usage of WellerCLAD®. Each Weller product is being continually evaluated and improved in order to increase service life and enhance workability. The goal of our company is to utilize our diverse product lines in order to guarantee our customers longer wear life with excellent reliability.
Service
The cornerstone of Weller's business is service. Service requires a strong desire to listen and cooperate with the customer. It means continuing our commitment to quality and to be at the leading edge of technology. Our skilled engineers, technicians, sales consultants, and other administrative personnel relate one-on-one to clients in order to meet and exceed each customer's individual needs.
Weller's response time is geared to meet the most demanding schedules. In addition to providing quality materials, we can apply our Composite Technology to custom fabrications, machining, re-builds, on-site assistance, and complete retrofit or turnkey installations. Specialized training and on-the-job applications give us the background and ability to analyze problems and provide a swift, cost effective solution for mechanical applications. Let our experience and multi-industry exposure work for you.